Services
Private Customer
•
Freelancer
•
Business
How we can help you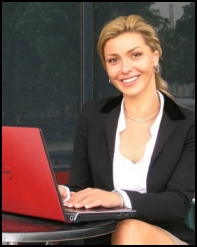 · General technical computer emergency services
· Virus removal & prevention
· Data rescue (software-based)
· General maintenance services
· New installation & adjustment of software
· Exchange of components
· Adjustment of external peripherals
· Internet access settings
· Consultation & service for new purchase


We offer full technical support for your private computer in current technical procedures even for older devices and operating systems, including repair, re-equip and updates. For more information call, email or fax. We will be pleased to advise noncommittal. .
Business Hours
Monday - Sunday: 10:00 am - 7:00 pm (CET)
Contact
Call: (49) 40-55612410
Fax: (49) 40-55612409
Have further questions? Contact us
here
.
*For all inquiries contact us during normal Business Hours. Please consider our prices regarding weekends & holidays as well as our general service times.